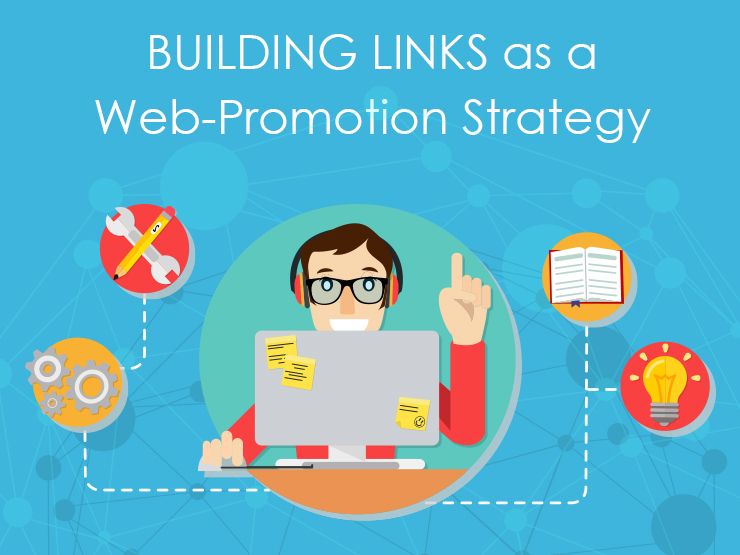 Building Links as a Web-Promotion Strategy
Your website may be professionally organized, including appealing images and relevant content, but it can be lost somewhere on the outskirts of the web if you don't build the appropriate links. Various search engines recognize links as pathways to "the inner dimension" of your website, analyzing its popularity, authority and its relation to spam. If you aim to promote your site decently, you should know how to create valuable links.
Free Links
Such promotional websites as Craigslist allow you to post information with links at a cheap price or for free. It is also helpful to use a question-and-answer platform Quora to share links to your resources or blogging posts. If the service you promote is already trustworthy, it is advisable to write about it in the Wikipedia.
Becoming a Sponsor
Being a sponsor of different charity events is not only a noble deed, it also brings you great benefits. The organizers of charities like to express their gratefulness, which means they provide links to the websites of their sponsors. The participation in such events will make your project visible.
Blog Comments
Every reputable site has its blog where the content is constantly renewed. You should cooperate with other blogs to share information and post links to the newest articles or announcements. Commenting other blogs is beneficial if the opinions you provide are insightful. The potential audience will be interested in creative comments and will start following your links.

Linking Something that Appeals to People
You may build many links but it doesn't mean that they will instantly become effective. Their impact can be petty, so your efforts won't be rewarded. So, you need to create links that promote something topical and important. Of course, in order to create a meaningful content to link, you need to investigate your target audience, their tastes, and opinions, as well as find a creative approach to attract readers, proving that your link has no relation to spam.
Low-Quality Links
Yes, it is better to avoid link spam, but many companies still use it because it is quite easy to accomplish. Such spam links are generated from various hubs, forums, and directories. Let's take the example of spam links building from forums:
People typically use signature links, which are created at the bottom comments or posts in a certain forum. Their drawback is a poor quality that doesn't attract much traffic, let alone a permanent audience to your website. Why are these links so ineffective? It is simple: search engines often pass them by or set a low rating.
Sometimes, SEO experts start using spam methods when trying to build links in a hurry. Unfortunately, it's wrong to follow the easiest path. It merely duplicates low-quality content all over the web. As you have understood, it is only gainful to build links that require employing the specific skills and considerable efforts. Let not your good business idea drown in the sea of low-quality links: build useful links instead!