What Is Included in the PlagiarismSearch VIP Packages?
Our company offers its customers VIP support packages, which are available on either a monthly or annual subscription basis. This option means that customers can experience the many benefits of our VIP support for one month before deciding whether or not to subscribe to this package for a year.
Since checking for plagiarism is one of the last things that is done before a paper is submitted, our VIP service and the assistance of a personal manager will be available to you to resolve any problems that might arise.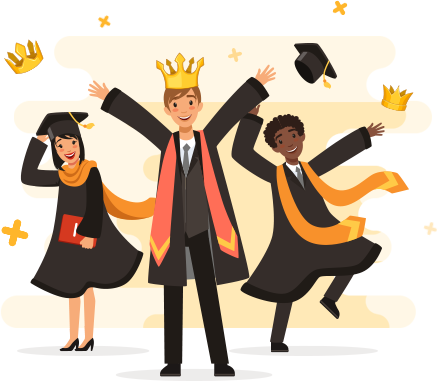 Here is what you get by subscribing to a VIP Package:

An abundance of submissions for a decent price
This is an excellent chance if you need to check more than 1 million words monthly, aiming to eradicate any kind of plagiarism. Our light or standard packages include plagiarism tests ranging from one hundred (100) monthly submissions up to three thousand (3,000) annual submissions. So, depending on what you need as a student, teacher, professor, or an independent writer, you may select the package you are most comfortable with to accommodate your needs in terms of plagiarism detection.

A VIP level of support
Our VIP offer provides the customer with a special individualistic approach. Therefore, we have arranged a separate phone line for VIP customers to reply to any technical issues and plagiarism detection inquiries. Certainly, PlagiarismSearch will endeavor in every way to avoid any issues that disrupt our services, but there is always a possibility of force majeure. Should you experience any specific issues with your PlagiarismSearch account, with logging in, or submitting problems to us, our VIP support personnel will be on hand 24x7 to assist you.

Own storage of text messages, reports, etc.
We will automatically assign your own area or repository for text messages and reports. Usually, our system saves reports for up to thirty (30) days, but all VIP customers are given access to their personal databases for a longer period. We assure you that we are diligent about safeguarding customers' files so all reports are well protected and kept secure. Each customer will have the facility to review their reports personally from their accounts' area. To make searching as easy as possible, we create individual folders –sorted by month – available to every VIP package-holder.

A personal client manager assigned to the customer
Once you subscribe to our VIP service, we will assign a customer manager to you and this person will deal with any inquiries that do not concern the technical aspects of our service. You will additionally be able to contact your assigned manager if you wish to renew or cancel your agreement with us. It will also be the task of your personal manager to communicate any news that might be relevant to you, to inform you about any updates of our plagiarism checking system, and to advise you about any discounts you may be eligible for.