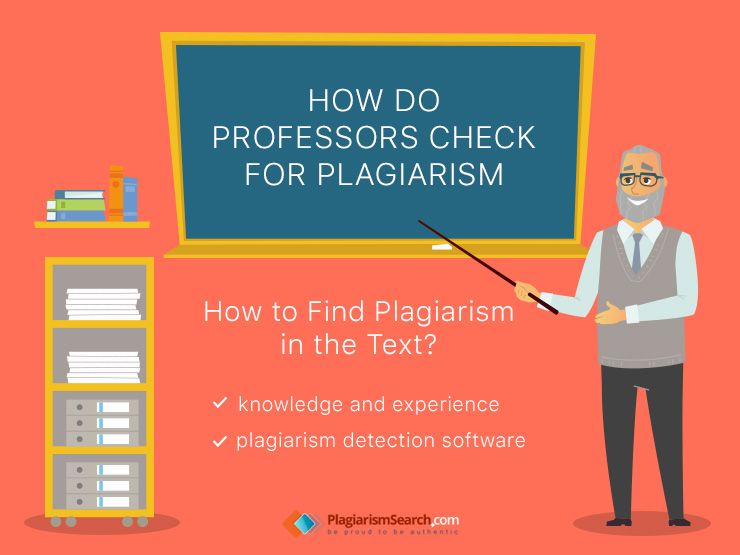 How Do Professors Check For Plagiarism
Plagiarism as a Problem of Modern Education
Plagiarism is a problem that can arise in many areas of modern life. However, it is especially relevant to the sphere of education and science. For over the years, students have been constantly cheating and working dishonestly. Nevertheless, with the development of the Internet and access to almost any literature, the problem of plagiarism in educational institutions began to occur again and again. Students are constantly looking for new ways to make sure that no one has noticed that they had used someone else's work, but the professors also improve their methods of checking works.
Cheating in College
Previously, students did not have access to a huge amount of information and other students' works. They shared the texts with each other, so plagiarism did not occur as often as today. Nowadays, there are many websites with free, or almost free, student papers on any topic and on any subject. Such online resources are a favorite place for dishonest students.
How to Find Plagiarism in the Text
How do professors check for plagiarism? Sometimes teachers or their assistants can immediately identify plagiarism. If they rely only on their experience and knowledge, very often they do not notice that the student has cheated. This is not strange. After all, academicians have to read and review hundreds of students' texts per semester, sometimes they forget what they have checked for a long time ago. Some students just change some sentences in the text taken from the Net and the professor may not notice the deception.
Plagiarism Checker for Professors
Not only students learned how to use the Internet to download free student works. Many professors, in addition to re-reading the work, have enjoyed plagiarism checkers. These are special computer programs or sites for automatically detecting plagiarism in the text. This is a very modern and convenient method. The teacher does not have to re-read a lot of files and look for common fragments of text in them, the program or the site can do it in just a few minutes.
A quality plagiarism checker is capable of processing a lot of information resources. It is looking for texts published earlier in the journals, on the scientific sites, and in the textbooks. Then checker creates a report on the presence of plagiarism, which indicates all sources of the copied text. Modern programs and sites are able to work with texts written not only in English, but for example, processing German, Italian, Spanish, French, and other sources of information.
One of the most reliable and quality websites for teachers is PlagiarismSearch.com . Thanks to it, many professors from all corners of the world can process texts and find fragments of others' works more efficiently. At the same time, students have become more responsible completing their works, and they write their essays themselves more often.
Plagiarism is a very negative phenomenon in the sphere of education and science. The spread of plagiarism leads to the slowing down new scientific discoveries and reducing the appearance of new, interesting, and unique ideas and projects. Students and professors need to understand the seriousness of this problem and actively deal with it. Plagiarism detectors are able to provide effective assistance in solving such kind of issue.