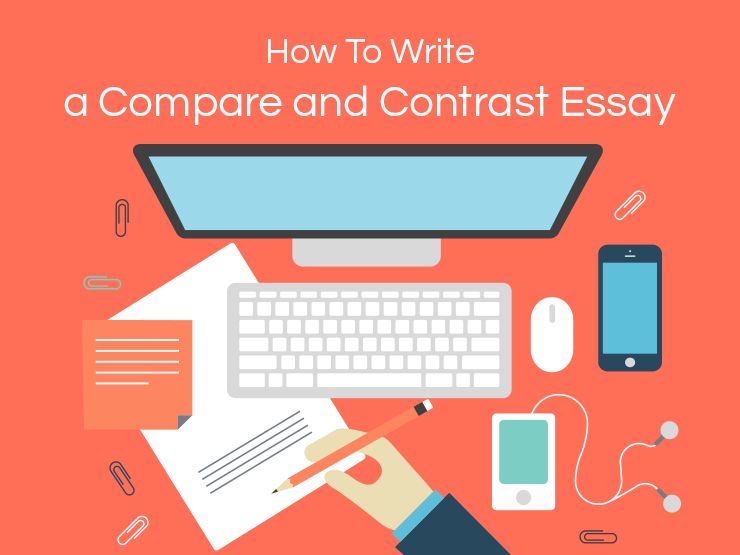 Detailed Instruction on How to Write a Compare and Contrast Essay
A compare and contrast essay is one of the papers students need to write while studying at their educational establishments. This work can be produced on a great variety of topics. In order to produce a stunning piece of writing, you need to choose an outstanding subject. Moreover, you should be perfectly aware of the selected topic. Only then, you will know how to write a compare and contrast essay in the right way.
The main peculiarity of a compare and contrast essay is examining two sides of a controversial issue. When composing such a paper, you need to show that one point prevails over the other. If you want readers to take your position, you should provide strong arguments about the analyzed issue though it is not obligatory.
Subjects for Compare and Contrast Essay
Below, there is a short list of compare contrast essay topics. By looking through these subjects, it will be easier for you to pick the one for writing your paper.
Firm friendship between men and women: myth or reality?
Playing computer games versus spending free time with friends.
English versus French: which language is easier?
Vegans against meat lovers: who is right?
Classical music and hip-hop: which one is more beautiful?
Tennis versus football: which sport is better for health?
Passion against Love.
The right and the left: the political concepts of which political power are more useful?
Christmas and the Thanksgiving Day: what holiday is more wonderful?
Soul singers versus music bands.
Making a Coherent Paper Structure
After the topic for producing your piece of writing is selected, you need to think on how to organize your academic work appropriately so that each point is covered. One should know that a compare and contrast essay structure can be of two types. Look at the following scheme:
Type 1
Introductory section. When producing the discussed type of paper, you should provide general information about the discussed subject. Then, it is necessary to produce a thesis statement highlighting the chief point of your essay.
Covering one side of the issue: provide details about a certain aspect of the matter under consideration.
Covering the opposing side of the issue: present data about the contradictory side of the matter under consideration.
Explore both aspects of the selected topic.
Conclusion. Summarize your essay and show what position you take.
Type 2
Compare and contrast essay introduction.
Compare both sides of the matter.
Contrast both sides of the matter.
Concluding section.
Good Examples of Compare and Contrast Essay
"The majority of Americans enjoy celebrating Christmas. People like decorating Christmas trees, baking tasty cookies, buying presents for family and friends, singing Christmas carols and doing other fascinating things concerning this holiday. Nevertheless, I want to state firmly that Halloween is more magical holiday. Moreover, this holiday is not burdened with boring family meetings where all members of the family show "how much" they love each other. Halloween is the holiday when people can create and wear funny costumes and play tricks on each other. As for me, this holiday is more cheerful than Christmas."
"Before, people could travel by trains only. However, nowadays, people can choose among different means of transport taking into account such aspects as comfort, affordability, etc. Many people decide to travel by planes. Nonetheless, I do not find this mode of transport the best one, as people do not see all the beauty of nature when using it. If to travel by train, you will enjoy marvelous sceneries. To my mind, travelling by train is more exciting than by plane though it is slower."