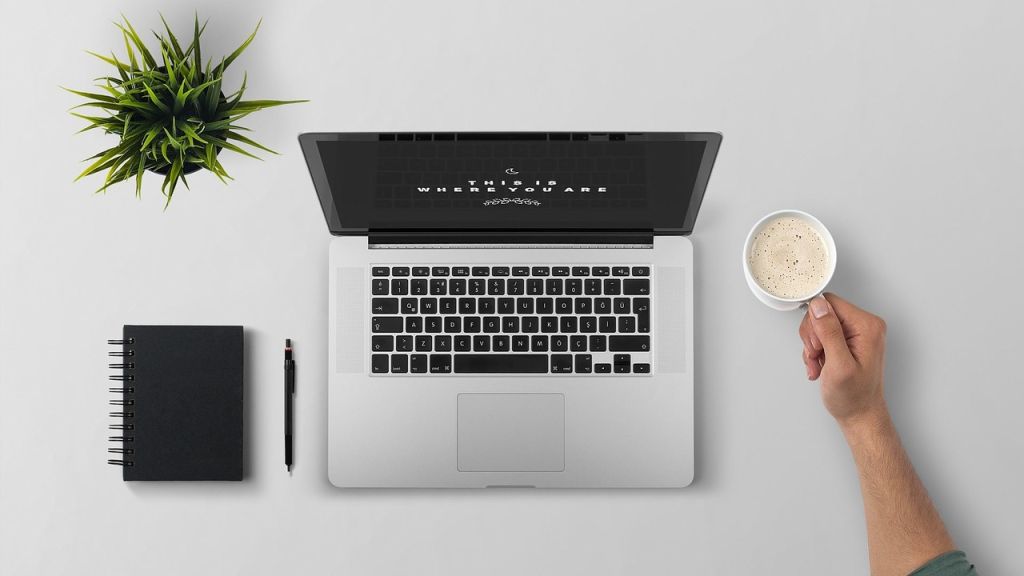 Main Advantages of Original Blog
We hear the word "blog" every now and then. But have you ever wondered about the meaning of the term and its purpose? I beg you haven't! Originally, the word "blog" was created as a compilation of two words – web and log. Thus, the word itself speaks for its meaning. Blog is the log of thoughts, ideas, news, and other information on a personal or business web page. The primary purpose of blogs was individual expression and entertainment. Nonetheless, nowadays more and more businesses acknowledge the advantages of blogs and create company blogs to lure the visitors. However, are all blogs that successful? Certainly not! Efficient blogs are unique and original. They contain plagiarism-free content and unique blog designs. Let's look closer at the peculiarities of original blog writing.
Original blog writing nowadays: Is it easy to find unique blog designs in the web?
Most blogs do not have unique blog designs. Reasons are obvious: it is expensive to hire a professional web-developer who would create a unique and astonishing website design. Instead, most people use free online tools to customize their blogs on existing platforms. They choose colors, font, location of items, and many other features. Modern applications give great opportunities for customization of the web page. Still, these page designs are not unique. When you happen to find a truly unique blog design, you will definitely notice the superiority and stay there for a while to enjoy the page. We've tried to find some good examples of blog designs and here are the results:
The Bold Italic blog. This is the link to the page: https://thebolditalic.com/
This blog contains interesting content related to San Francisco. The page provides stories, humor, photos, night life information, food places suggestions, etc. Design of the Bold Italic is astonishing. The page is very stylish and is undoubtedly a new "creative breath" in a world of standardized items.
Avoid Contact with Eyes blog. This is the link to the page: http://www.acwe.co.uk/
This blog contains posters created by Adam Walker. The page has unique design.
Jason Gray blog. This is the link to the page: https://jasongraymusic.wordpress.com/about/
A personal blog of the artist contains explanations to his texts, reasoning about life and other information. Blog design is really one-of-a-kind and unique content makes it one of the best personal blogs.
For the most part, blogs contain duplicated information. People share the thoughts of other people, other people copy the content from the secondary sources, and this chain could be continued forever. It is extremely difficult to find original long or even short blogs, where owners care about the content authenticity. However, the originality of personal short blogs and company blogs brings a plethora of advantages. First and foremost, plagiarism-free content and design is ranked higher in the Google search, which means more visitors and more traffic. In addition, original content is more compelling to the readers. Thus, there are higher chances to receive more followers who will promote the blog by sharing posts in social networks. As a result, popularity of the blog will increase in a geometrical progression. Here are examples of 6 unique blogs to learn and enjoy.
Microsoft blogThis is a blog of Microsoft Corporation, where news and innovations are presented.
Starbucks Coffee Education BlogStarbucks' blog is an example of wise and effective company blogs. The name of the blog is Starbucks Pike. It contains recipes, news, event locators, how-to guides, and other educational information.
Tesco Living blogTesco has a friendly website and blog. It has colorful design and represents several categories, such as Life Hacks, Saving Money, Making & Doing, Home & Garden, Health & Wellbeing. Original content consists of articles, expert opinions, videos, DIY instructions.
Eminem's blogBlog of this famous rapper, which is, undoubtedly, one of the best personal blogs, contains lyrics, videos from concerts, press-conferences and news about Eminem. The content is up-to-date and unique.
US Government blogThis digital front door to the US Government is the voice of US official authorities; the blog is free from plagiarism. The current trend of blogging has lead to a growing online presence of official institutions and US Government is one of them.
The blog of the St. Mary General HospitalBlog contains news and updates that are related exclusively to this particular hospital. Thus, the content is original.
The main advantages of unique blog names
Unique blog names bring obvious advantages for the blog-owners. First of all, unique names attract visitors. For example, being a lifelong learner, I really appreciate a name of the blog "Beyond the Diploma". The very name of the blog suggests that the blog contains some educational information for those, who are interested in personal development. Or look at the blog name "One Year to Curtain", which is a personal blog of one Texas girl who re-enters the world in Brooklyn. A name of the blog should reflect the inner part of your personality, specific interests of the business or the name of the company (it has to be unique, isn't it?). It should be creative and original, as two blogs with the same name will create the needless ambiguity.
So, in your attempts of creating a personal or professional blog, follow three main rules:
Be original!
Be creative!
Invent a compelling name!